Hosted by Taylor Made Invites, the Bridal Bliss Wedding Expo is a boutique planning event where brides can enjoy an intimate wedding planning experience! Come and enjoy an afternoon of wedding day luxuries, a truly "fresh" approach to planning the wedding of your dreams!
As a bride you want to pick the best vendors for your wedding to implement your vision. the Bridal Bliss Wedding Expo brings you face to face with vendors that may be well known and some are hidden gems in this business. Invest only two hours at our show and you may walk away with items checked off of your planning list. We invite you to explore all of the fabulous
products, services, and presentations at this event.
Best of all, this event is FREE with FREE PARKING!
This event is for the truly unique bride that takes out of the equation what's popular and is seeking to have her own thoughts processed. There will be fabulous giveaways, door prizes, raffles, tastings and valuable information.
---
Participating Vendors:
Disc Jockey - Sundance
Makeup Application - Qubie Girl
Urban Aqueduct - Mini Spa Services
Catering - Soultress
Accounting - Grant's Financial
Event Planning - A'Vents by August
Bridal Footwear - Sensual Steps
Fine Stationery - Taylor Made Invites
Weddings of Grace - meditation cd for brides
Calligraphy by Corinna
Secret Beneath the Gown
Gift Bag Sponsors:
April Marin - custom women's clothing
Blank Label - custom Men's shirts
Wish Upon A Butterfly - butterfly releases
K3 Design Specialties - wedding favors
Celebrate Milestones - wedding favors
Change of hART - Jewelry Designs
Carolina Pad - stylish office supplies
Lavender Wedding Favors - Labyrinth Hill Lavender
Magazines
Chicago Style Weddings
Get Married

For Gift Bag Sponsorship consideration contact:
773.809.4864 | orders@taylormadeinvites.com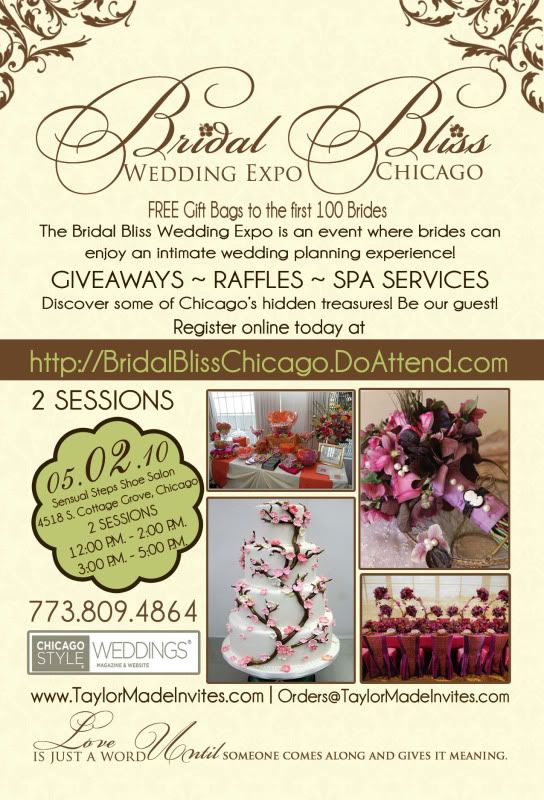 Win this CAKE*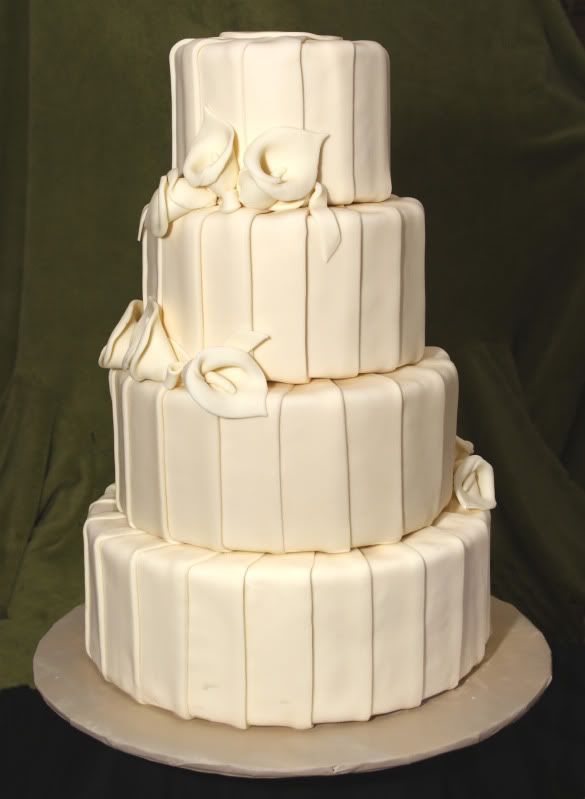 Courtesy of Ultimate Fake Cakes - www.ultimatefakecakes.com